The exhibition "
Theatre of the People
" is presented within the framework of "La Fete", by the French Embassy to Thailand.
Ambroise Tezenas
, born in Paris in 1972, Ambroise graduated from the Applied Arts School of Vevey, Switzerland in 1994. First based in London and then in Paris, he was a member of Editing agency from 2000 until 2002. From 2002, Ambroise Tezenas has essentially devoted his time to the creation of a personal work on landscapes. In 2004, he co-founded the association of independent photographers Think Pictures. His work produced in Beijing from 2001 to 2005, witnessing the changes happening in Beijing before hosting the Olympics, won the Leica European Publishers Award for Photography 2006. It was published in five languages and is now in its second edition.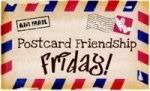 Find more players at Marie Reed's Vintage Postcards